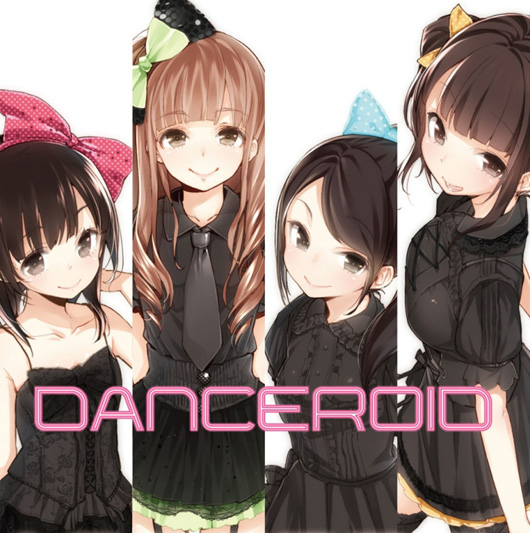 NEW PEOPLE, San Francisco's dynamic entertainment destination showcasing the latest examples of Japanese popular culture, taps the latest dazzling musical trend from Japan – vocaloid music – a new genre of electronic arts and music that originated from Japanese pop culture. The style notably blends catchy pop melodies and technology-inspired vocals with captivating anime-influenced imagery and will be a major centerpiece of the 2011 J-Pop Summit Festival and its theme of "Fashion, Music & Technology."
The 2011 J-Pop Summit Festival takes place Saturday and Sunday, August 27th- 28th across the city's Japantown and will host the VOCALOID Music Conference, highlighted by a variety of free interactive activities, panel discussions, DJ dance parties, and live performances from several notable Guest of Honor artists. A dedicated web site is now available at J-pop.com and features regular updates.
Hosted by Brian Zesk, the founder of S.F. Music Summit that takes place in September in Japantown, the J-Pop Summit x SF Music Tech present the VOCALOID Conference: The Voice of Future Music at 2:00pm, Sunday, August 28th. Tickets and more info on the conference are available here.
The conference will feature ZANEEDS, the vocaloid creative team that produces the work of several virtual pop idols such as Hatsune Miku, Kagamine Rin and Megurine Luka. The team will explore the evolution of this phenomenon and screen several music videos and discuss work they have done with many Miku-inspired creators and animators.
The main panel topic will be, "The creative explosion caused by internet platforms and vocaloid Hatsune Miku, and how it's affecting the future of music." Furthermore, ZANEEDS and Danceroid will share latest videos and reveal behind the scene stories from the production process!
The conference also features Ikura and Kozue from Danceroid, a vocaloid dance unit that has become an international musical dance sensation with their performances choreographed to popular Vocaloid songs. The group's videos have been played more than 100 million times online.
Danceroid also takes over Japantown's Peace Plaza to perform on Saturday, August 27th. The spunky pair of dancers also joins the Vocaloid Dance Workshop, also set for Sunday, August 28th and will serve as judges at the Vocaloid Dance Contest the same day.
DJ Amaya returns to the J-Pop Summit Festival and will again turn Peace Plaza into a massive dancehall as he did in 2010. This year, he will feature mixes of top vocaloid artists and challenges at ZANEEDS at MIKU MIX DJ BATTLE on Saturday, August 27th!
Last year, NEW PEOPLE became the first outlet in North America to present the vocaloid phenomenon when it premiered a live concert film for virtual pop idol Hatsune Miku at the 2010 J-Pop Summit Festival. Miku has since become one of the most visible and popular vocaloid performers. A fun new hybrid of the pop star and Sanrio's Hello Kitty – MIKU KITTY – will be a prominent character mascot at the 2011 J-Pop Summit Festival.
Other Vocaloid-Inspired Interactive Activities:
Saturday August 27th
Vex Mode
DJ and musical artist Vex Mode started producing video game music in 2005 under the name David Nereus. Vex Mode will joins the 2011 J-Pop Summit with his pulsating Japanese Rave music (J-CORE) remixes that will kick off this year's festival!
Miku Mix DJ Battle
L.A. meets Tokyo in San Francisco! DJ Amaya and ZANEEDS rocked thousands of fans at the Nokia Theater during this year's Anime Expo and come together again on the J-Pop Summit's Main Stage in Peace Plaza to take turns mixing up some mean Miku remixes!
Sunday August 28th
Vocaloid Dance Contest
Vocaloid fans hit the stage to dance and lip-sync in front of a huge audience! Bay Area anime organization Animation on Display is the host and guest performers Danceroid will judge the performances. Winners will be awarded DVDs of Danceroid and a variety of Hatusne Miku prizes!
Saturday August 27th & Sunday August 28th
Featured Performers:
ZANEEDS
The composers of this year's J-Pop Summit Festival theme song, "Tokyo Beat." ZANEEDS works as five "crews" that include: Music by ZANIO, Illustration by CHAN*CO, Design by PPRP, Movies by Ippai Attenya and Direction by Torinos. The group brings a Japanese aesthetic and the sense of beauty into their music which is inspired by Acid Jazz, Deep House and Electronica. More info at: http://zaneeds.com/
Danceroid
Danceroid is a group of four girls that have become an international musical dance sensation with their performances choreographed to popular Vocaloid songs. The group's videos have been played more than 100 million times online on Nico Nico. More info at: www.danceroid.jp
DJ Amaya
DJ Amaya has been performing and producing his own original tracks and remixes since 2002. He is best known for his underground remixes of the Japanese Superstar Ayumi Hamasaki, and his podcast "Hitsuzen Radio" that features the best in Japanese remixes, and dance music from around the world. His latest CD, "Angel at Dawn," is available now. More info at: www.djamaya.com
NEW PEOPLE opened in 2009 and has become a unique must-see attraction of San Francisco's cultural landscape. The 20,000 square foot contemporary venue features the latest examples Japanese popular culture expressed though film, art, fashion, and a variety of specialty boutiques and ongoing monthly events. NEW PEOPLE is located at 1746 Post Street in the city's Japantown.