VIZ Media unleashes the final volume of Hiroyuki Takei's SHAMAN KING as the long-running manga (graphic novel) series reaches a grand climax. The concluding installment, Volume 32, (rated 'T' for Teens; MSRP: U.S. $9.99 / $12.99 CAN) hits nationwide on January 4th, 2011.
Yoh Asakura has spent years training for the Shaman Fight, an epic tournament to determine who will become the Shaman King and shape humanity's future. Unfortunately for Yoh, every shaman in the world is also vying for the same prize.
To most people, ghosts are the stuff of horror stories and nightmares. But to Yoh Asakura, a transfer student at Shinra Private Junior High, they're his friends! Yoh Asakura is a shaman, one of the gifted few who can speak to spirits by channeling ghosts into his body – like the long-dead samurai Amidamaru. He can also allow them to possess him and use their powers. But a modern-day shaman faces great responsibilities, because spirits – and the people who work with them – can be very dangerous indeed. In the series' grand finale, A Song Someday, Yoh and his gang finally reach the end of the line after all these years and all the hard work. Who will be crowned the next Shaman King, and who will go home in defeat?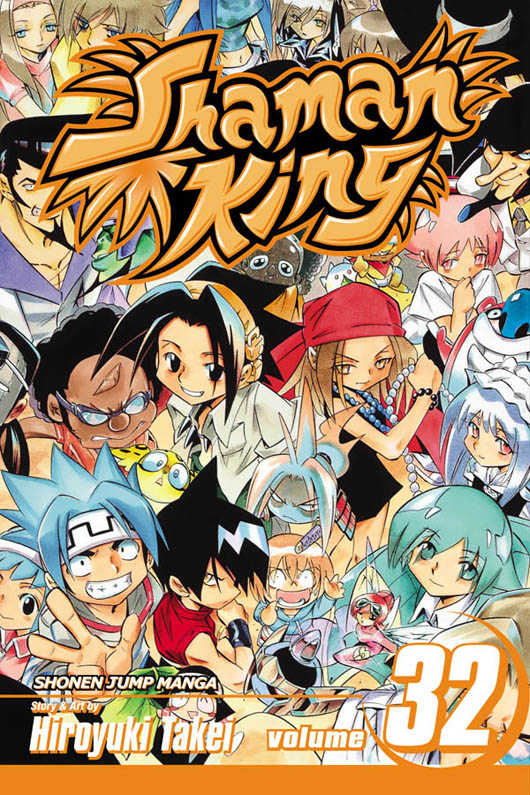 VIZ Media has also announced that the season one finale of the online streaming anime hit series NURA: RISE OF THE YOKAI CLAN will conclude on VIZAnime.com, the company's premier website for anime, on December 27, 2010. Also announced is the manga (graphic novel) version of NURA: RISE OF THE YOKAI CLAN, which the anime is based upon. Created by Hiroshi Shiibashi, Vol. 1 will have its North American debut under the Shonen Jump imprint on February 1st 2011, is rated 'T' for Teens and will carry an MSRP of $9.99 U.S. / $12.99 CAN.
While the day belongs to humans, the night belongs to yokai, supernatural creatures that thrive on human fear. Caught between these worlds is Rikuo Nura. He's three-quarters human, but his grandfather is none other than Nurarihyon, the supreme commander of the Nura clan, a powerful yokai consortium. So, Rikuo is an ordinary teenager three quarters of the time, until his yokai blood awakens. Then he transforms into the future leader of the Nura clan, leading a hundred demons.