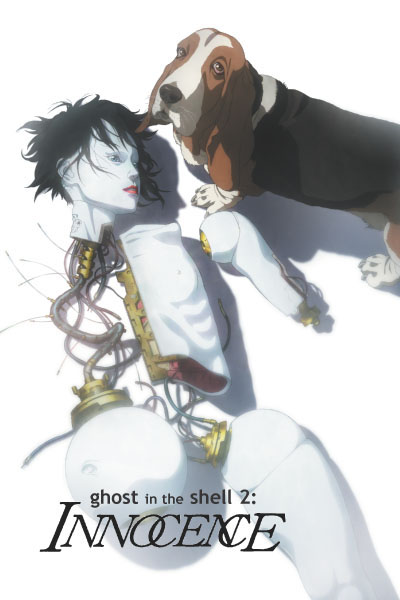 http://www.gofishpictures.com/GITS2/ - U.S. Official Site
http://www.innocence-movie.jp - Japanese Official Site
'Ghost in the Shell 2: Innocence,' which became the first anime film ever to screen in competition at the Cannes Film Festival this year, is the story of a solitary cyborg who desperately wants to hold on to what's left of his humanity in a world where the worth of the human soul is fading almost into obscurity. 'Ghost in the Shell 2: Innocence,' which was once again written and directed by Mamoru Oshii, will be released in U.S. theaters on September 17, 2004 under the Go Fish Pictures banner, a division of DreamWorks Pictures. Produced by Production I.G, the team behind the anime segments in Quentin Tarantino's 'Kill Bill: Volume 1,' this is the second anime film to be distributed by Go Fish Pictures, following the September 2003 release of Satoshi Kon's 'Millennium Actress.'
DreamWorks
Production I.G in association with Studio Ghibli
Credits:
Screenwriter-director: Mamoru Oshii
Original story: Shirow Masamune
Producers: Mitsuhisa Ishikawa
Director of photography: Masamune Shirow
Production designer: Tanada Yohei
Music: Kawai Kenji
Animation directors: Toshihiko Nishikubo, Naoko Kusumi
Running time — 100 minutes
Preview:
First eight minutes of Ghost in the Shell 2: Innocence
Thoughts: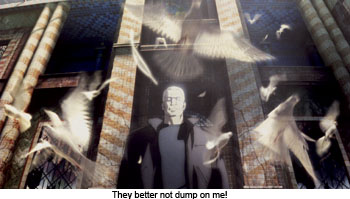 Stikz: "Ghost in the Shell 2: Innocence" looks to be more of what made the first movie (Gits) popular in the first place. This can only mean good news to us. The CG graphics and digital cels are blended seamlessly to create the new benchmark of quality animation. The music sounds very much like it did part one. It wouldn't surprise me if it was composed by the same people. The scenes shown in the trailer were mostly action, which hopefully hints at more upbeat storytelling than the first Gits. There seems to be no limits to the amount special effects thrown on screen! Also the animation is fluid not just on the characters, but on everything around them as well. I can see why Production I.G. is held in such high regards. Gits2 doesn't feature beloved, Motoko "Major" Kusanagi as the star this time. Her right hand man, Batou takes the spotlight. So for all you fans clamoring for a male lead, here you go. I, personally, can't wait for the theatrical U.S. release on 9/17/04. Just how widespread of a release it will receive is yet to be determined. But regardless, I'm a New Yorker and I know it will be shown here. ;)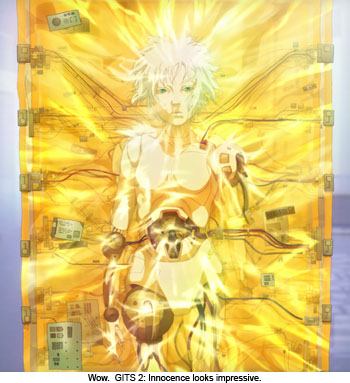 :Dark Wind Ghost in the Shell 2: Innocence (known simply as GitS 2 from here on in) is the sequel to the extremely popular anime film Ghost in the Shell (1995), which is in turn based on a manga series by Masamune Shirow, though both GitS and GitS 2 are written and directed by the very talented Mamoru Oshii (Jin-Roh). From what I know of the film so far, almost no knowledge of the manga is required to watch this film, but GitS must be seen before you see GitS 2. GitS 2 is very much a sequel to GitS, so make sure to watch that before this one. Trust me, you won't regret it anyway, since GitS is a beautiful film. GitS 2 focuses on two characters from the first film, Batou and my favorite character from the first one, Togusa. These two are investigating a series of hacks across the city which involves Batou's past. I can't give away much more, because honestly, I don't know much more than that. But telling from the art, animation, and music from the trailer, it looks like those who loved the first film will love this one. I'm even told from early reviews of the film that those who disliked the first film may actually like this one. Improvements from the first one have been made, with a more sensible plot with a much tighter focus and narrative. I'm extremely excited for it, as I absolutely loved GitS. And for those wondering, the TV show GitS: Stand Alone Complex (coomprised of 52 episodes) has nothing to do with the films. I'm not even sure how the TV show fits into the whole continuity, so I'll say to just not worry about it for those who need the whole story. This is one film to watch out for.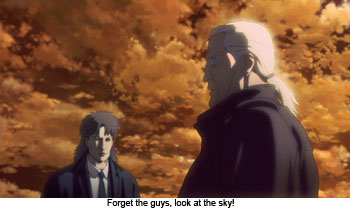 Alpha:
Ghost in the Shell 2: Innocence is an anime that has the ability to jump start the anime industry once again. For fans like me, whom came out when the first movie was the shiznit, there is a certain extra hype towards Innocence. The animation quality is top notch. Just look at the trailer and you will be blown away by it. In Innocence you got robotic prostitutes revolting against their creators. (Hint: Do not make robotic prostitutes in the future please.) The action sequences are awesome. Damn I have never seen anything move like this before. This sure is going to be an eye candy; a treat so sweet that it will leave you crying to your dentist about cavity. Ghost in the Shell 2: Innocence has such an immense amount of pressure for it to be great and the crew is looking very strong to deliver it that way. You must see it, even if you are not a Ghost in the Shell fan!