ISHTAR Mk-II
Designer/Modeler: Ray
Finished: 02/17/2006
Scale: 1/35
Status: Finished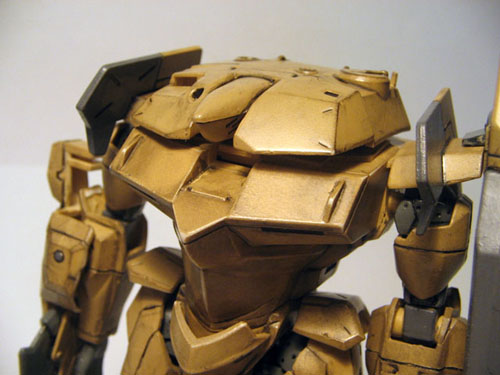 Review:
Skill Level: 7/10
Quality: 8/10
Design: 9/10
Background Information:
Appeared in the anime Gasaraki. Piloted by Miharu.
 
Specs:
Model: Metal Fake Experimental Model 02
Height: 4.6m
Weight: 3.0 tons
Total Weight: 5.6 tons
Max Speed: 68km/h
Max Operative Limit: 45min
Armament:
65mm Automatic Cannon
Guillotine
Colors:
Light Sand, Smoke Grey
Production Notes:
      I'm finished with my Ishtar MK-II! I personally like this model, it looks cool and unique, while I was building the model it made me feel like I was building my tank model, maybe it was because of the color or maybe because it has tank like features. The rear of the model looks like a tank's rear and the head even looks like a tank turret, which is very cool. The design also has realism in it, which is another plus! It's something that's different from the usual model I build. The front of the model also reminds me of the LEVs in Zone of the Enders. I just wish it came with fist hands too, I don't really like the open palms, but I still recommend getting this model!
      But even in all the coolness of this model, there were some flaws… I found problems in the design of the arms. Other then having limited mobility on the arms, the forearms of the models didn't snap together well, so it left a gap. I easily  solved the problem with putty. Another issue I had was with the biceps, because of the way the elbow join and shoulder joints were designed, the biceps would pop off all the time. So if you're getting this model just use some glue on the forearms and biceps of the model.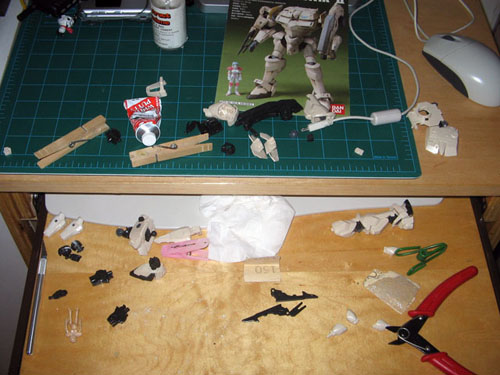 - Me fixing up the model.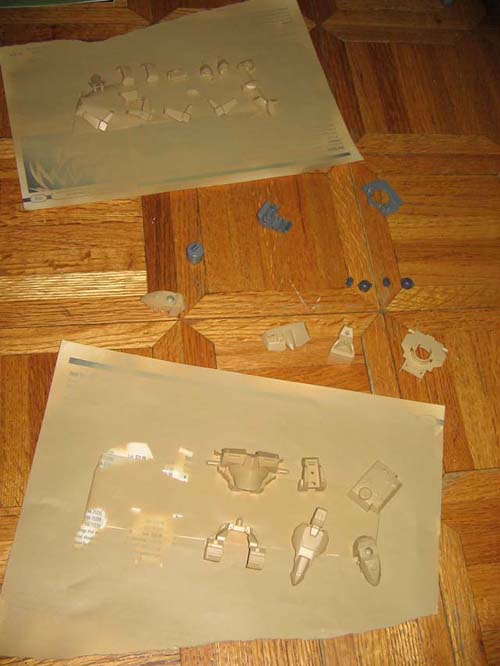 - Spray Painting.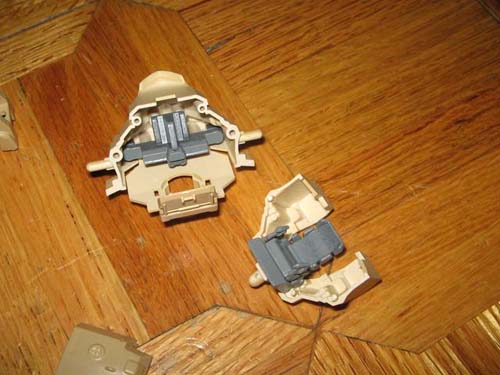 - The cockpit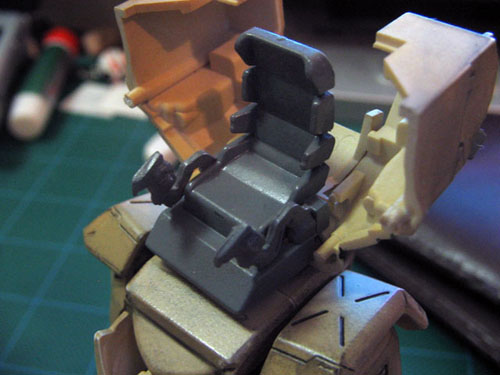 - I cut the control sticks off the figure's hands and glue it on to the seat.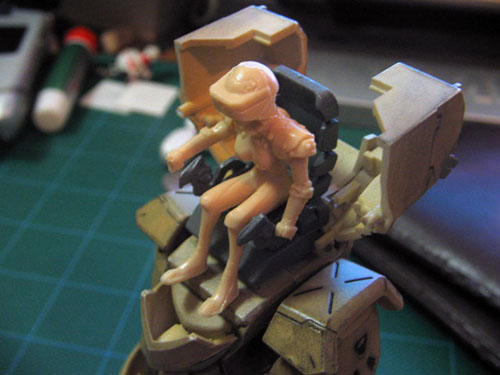 - Damn you Ray! I want my hands back!!!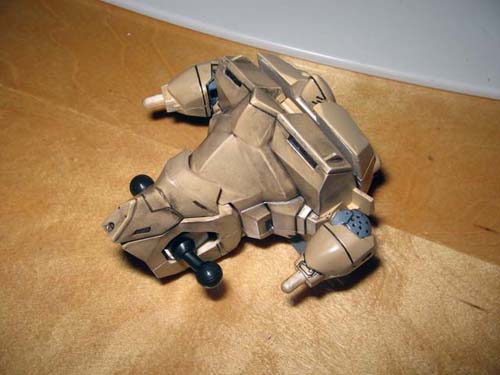 - While I was waiting for other parts to dry, I started detailing the finished parts.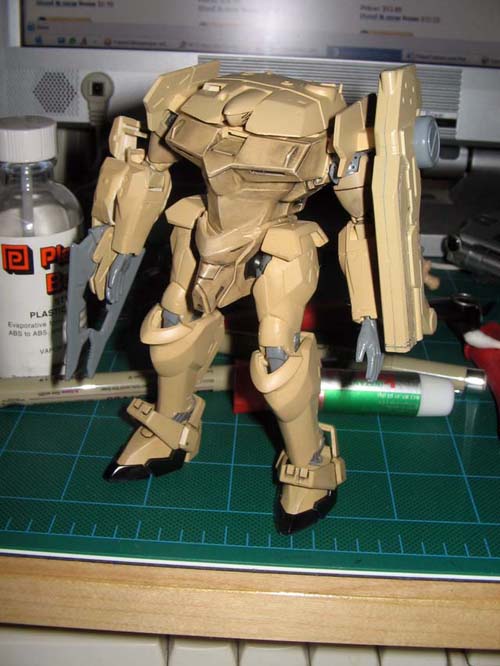 - Parts all dried and test fitting them.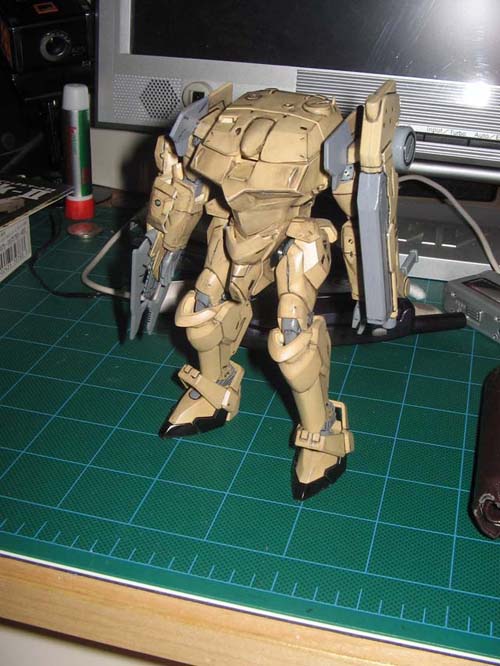 - Model all finished and complete!
Time for the Studio Photos!