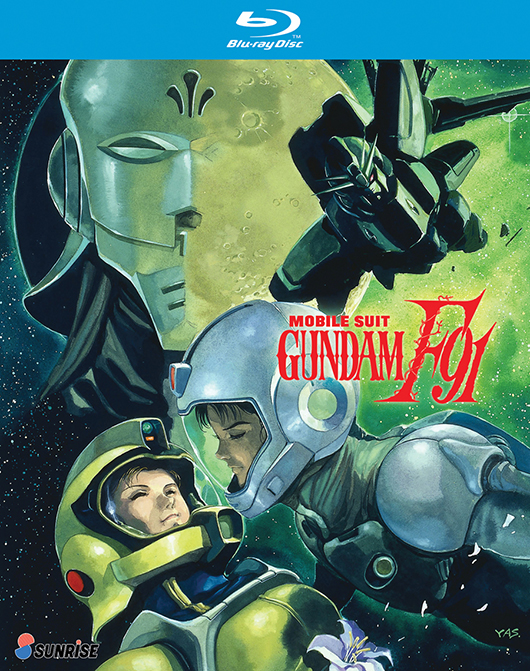 Right Stuf, Inc. and Sunrise Inc. has announce the upcoming releases of Mobile Suit Gundam F91 and Turn A Gundam Collection 1. Mobile Suit Gundam F91 will be available on Blu-ray and DVD and Turn A Gundam Collection 1 will be available on Blu-ray February 7, 2017.
About Mobile Suit Gundam F91:
U.C. 0123. After a generation of peace, the Earth Federation has begun to build new space colonies to house humanity's growing population. But a new force, the aristocratic Crossbone Vanguard, plans to seize the colonies of the newly constructed Frontier Side for itself. As their home becomes a battlefield, a handful of young civilians struggle to escape the conflict. To save his friends and family, the reluctant warrior Seabook Arno becomes the pilot of a new Gundam which bears the code name F91.
Special Features: Trailer collection, Universal Century Timeline, English Commentary Track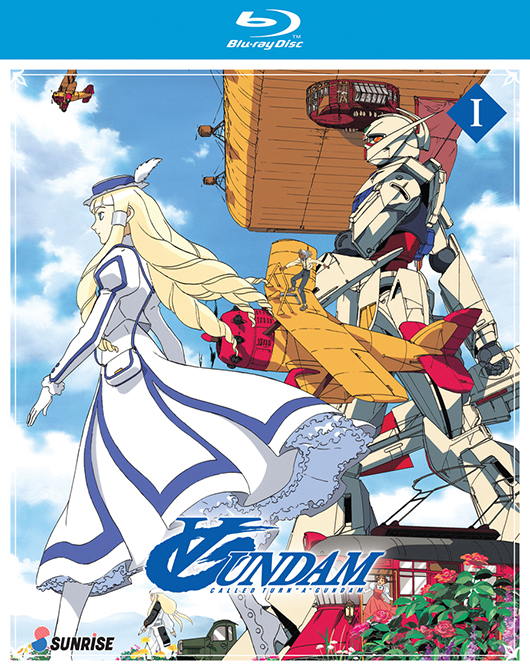 About Turn A Gundam:
For 2000 years, a separate race of humanity has lived on the moon. Known as "the Moonrace," their technology is leaps and bounds beyond those that stayed behind on the Earth's surface. Now seeking to return to their original home, the Moonrace send three teenagers, Loran, Keith, and Fran, down to Earth on a reconnaissance mission to test the viability of its environment.
After spending a year on Earth, Loran has become good friends with Sochie and Kihel, daughters of the prestigious Heim family, and he looks forward to fully integrating into Earth society. But before Loran gets the chance to make his report, the Moonrace launch a surprise attack. Earth's primitive airplanes are no match for the superior power of the Moonrace's mobile suits. However, in the midst of the initial attack, Loran and Sochie uncover a long-forgotten relic: a white mobile suit. As a Moonrace, Loran is quickly able to grasp the basics of piloting it, but by doing so, he inadvertently places himself in the middle of a war.
Contains episodes 1-25 of Turn A Gundam.
Special Features: Clean Opening and Clean Closing